Upton's Naturals
Working with Natural Direct since 2008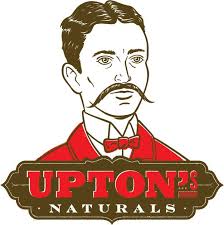 Founded in Chicago in 2006, Upton's Naturals produces seitan, the Midwest's #1 meat substitute. Low in fat and high in protein with a texture similar to meat, seitan is a 100% vegan/vegetarian meat alternative. All seitan but chicken style is also non-GMO. The process for making seitan dates back thousands of years; Upton's Naturals uses its own special method to yield a singular flavor and texture.
In 2015 they added jackfruit and vegan burgers to their menu as well. We're proud to deliver their food in both retail packs and foodservice cases. For great vegan choices, you can also visit their Chicago West Town café, Upton's Breakroom, where the seitan is made right in-house.
Upton's also offers Real Meal kits – fully composed meals that are easy to heat and eat. Inside, you'll only find real, whole ingredients. No extra preservatives, no freeze-dried vegetables. It's a Real Meal made with real ingredients.